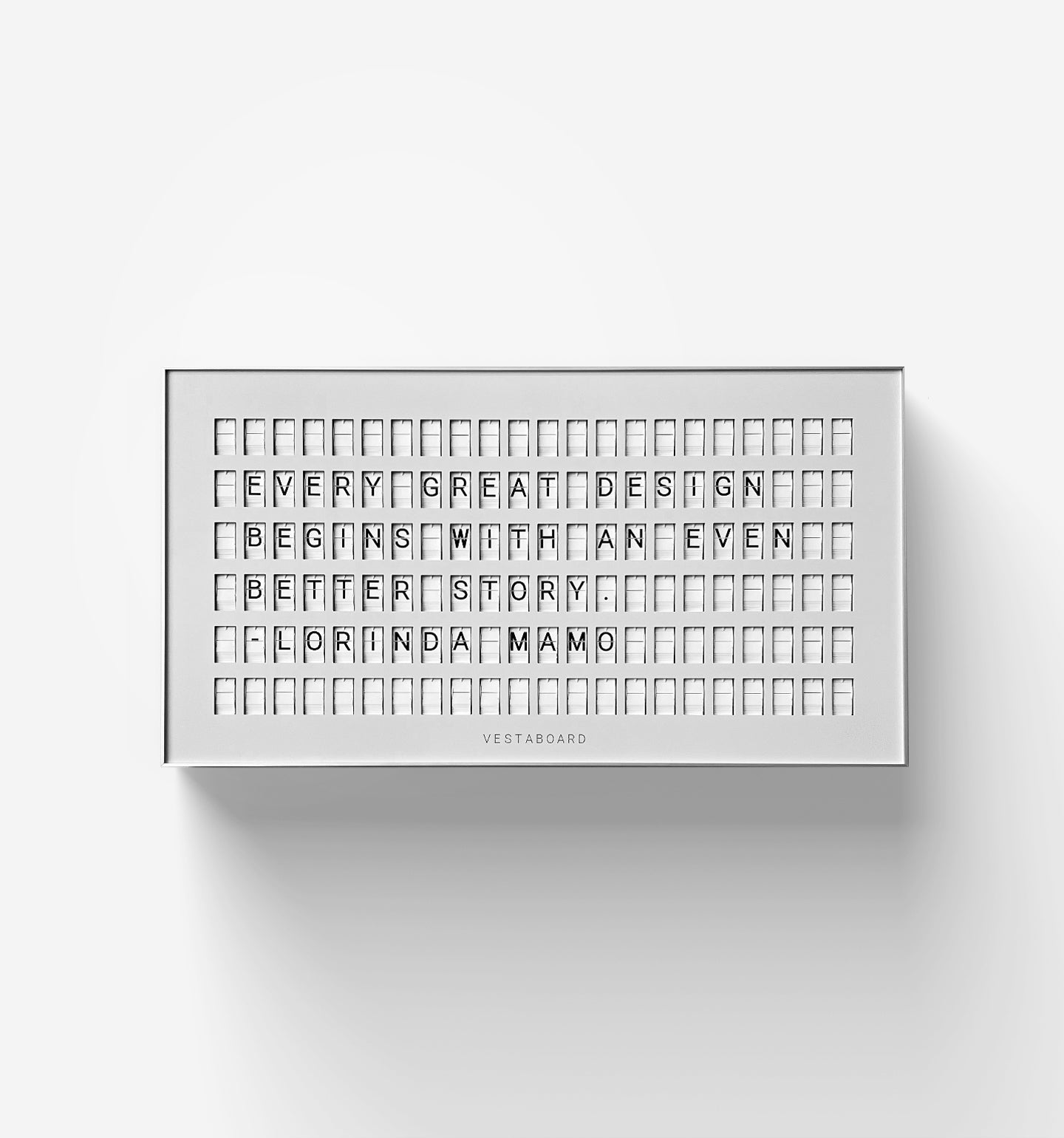 Vestaboard White
Limited Edition - Ships today.

 Limited run has sold out globally except for the last few units remaining in Australia.

With Vestaboard, you can inspire family or team members by easily sending messages from anywhere. Free access included for Vestaboard's core apps on any device (iOS, Android, cloud).
Vestaboard will inspire the people important to you. Not a digital screen.
Displays up to 132 characters at a time including all the colors of the rainbow.
Backed by a two year warranty and dedicated support. Easy to set up and use.
Additionally, sync or automate messages with unlimited channels through our optional subscription service, Vestaboard+.